Customer Area
---
As Johann Wolfgang von Goethe said, "He who moves not forward, goes backward". Keeping his words in mind, we at MAEM are constantly working on ourselves to become better. Continuous development and numerous improvements resulting from everyday hard work make us believe that the products and services offered by MAEM fully meet your expectations. See below for the current news, we hope you will find them interesting.
To achieve great things, a few things are needed: time, patience to pursue the set goal, positive and open persons who pursue the goal with you and a belief that there is no obstacle that cannot be overcome.
When two organisations have those things, they trust and respect each other and consequently, start cooperating, shared success is the gratifying result. Success that becomes the driving force for both cooperating partners.
Why the number 100,000 and the origin of success as perceived by MAEM? Because in January 2019 we fulfilled the 100,000th sales order placed by one of our business partners.
This is undoubtedly a great success of our organisation, strengthening our belief that the path we have chosen, that is openness, sincerity and respect for our business partners, is the right one.
We are fully aware that we would have nothing to celebrate, if it were not for our partners who appreciate the hard work we put in our development every day.
Once again, we thank each and every one of you for contributing to our success even in a small way.
By way of thanks, we have traced a few interesting facts about the number 100,000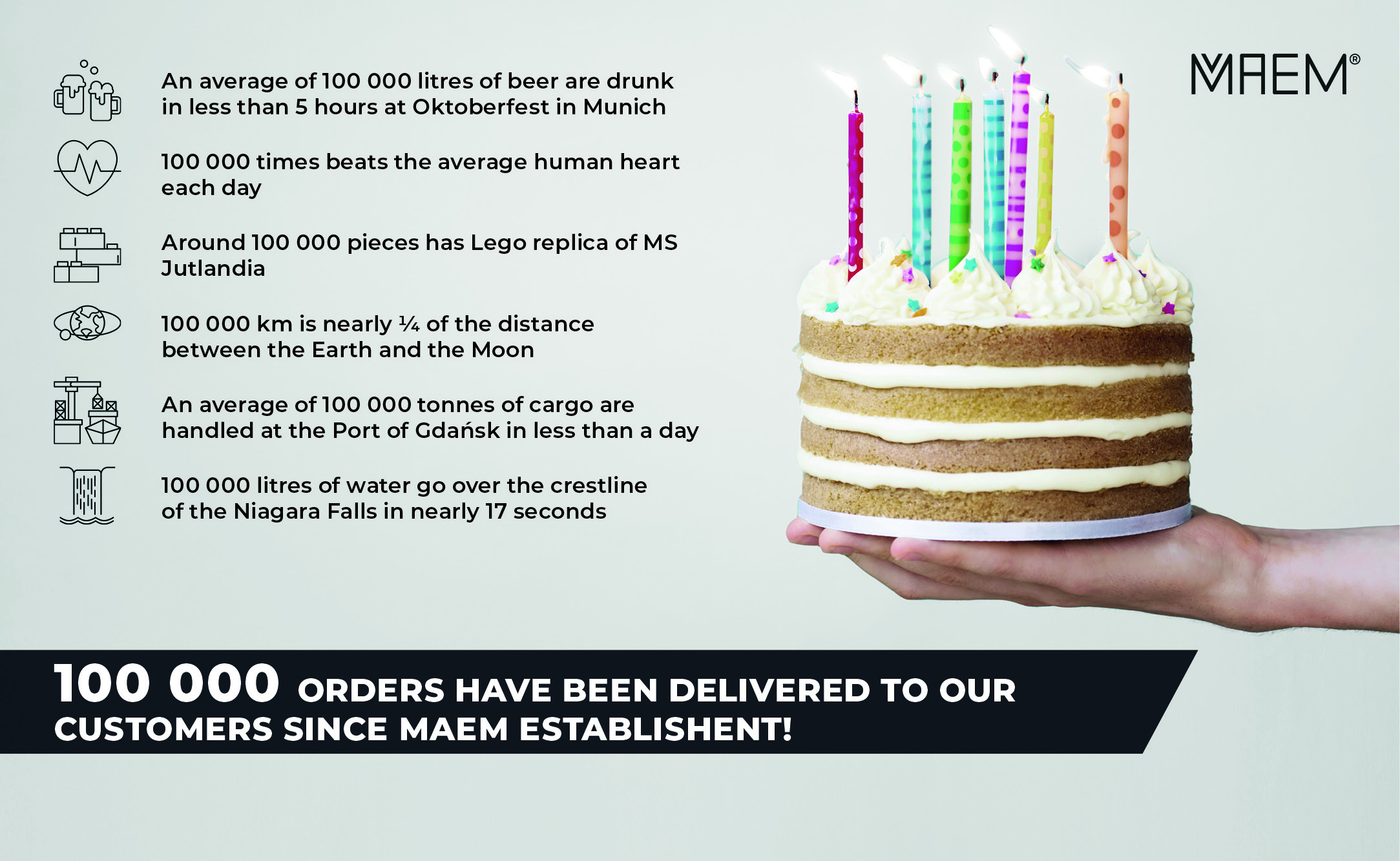 Do you know who Bartosz Kurek, Jakub Kochanowski or Aleksander Śliwka are?
4/02/2019
---
If you are interested in the volleyball played at the highest levels, we surely do not have to tell you.
If, however, you do not know who the gentlemen are, we will give you a hint – they are the reigning world volleyball champions.
Why do we mention them?
Because we bid on a ball with their autographs at an auction conducted by the Great Orchestra of Christmas Charity (WOŚP) organisation as part of its annual countrywide event that has been held in Poland for 27 years to raise money for medical equipment in hospitals. And we won!
The money we offered for the ball with our champions' autographs will be spent on medical equipment at children's hospitals.
We are very happy to have supported WOŚP in 2019 and become the proud owners of the ball with the world champions' autographs.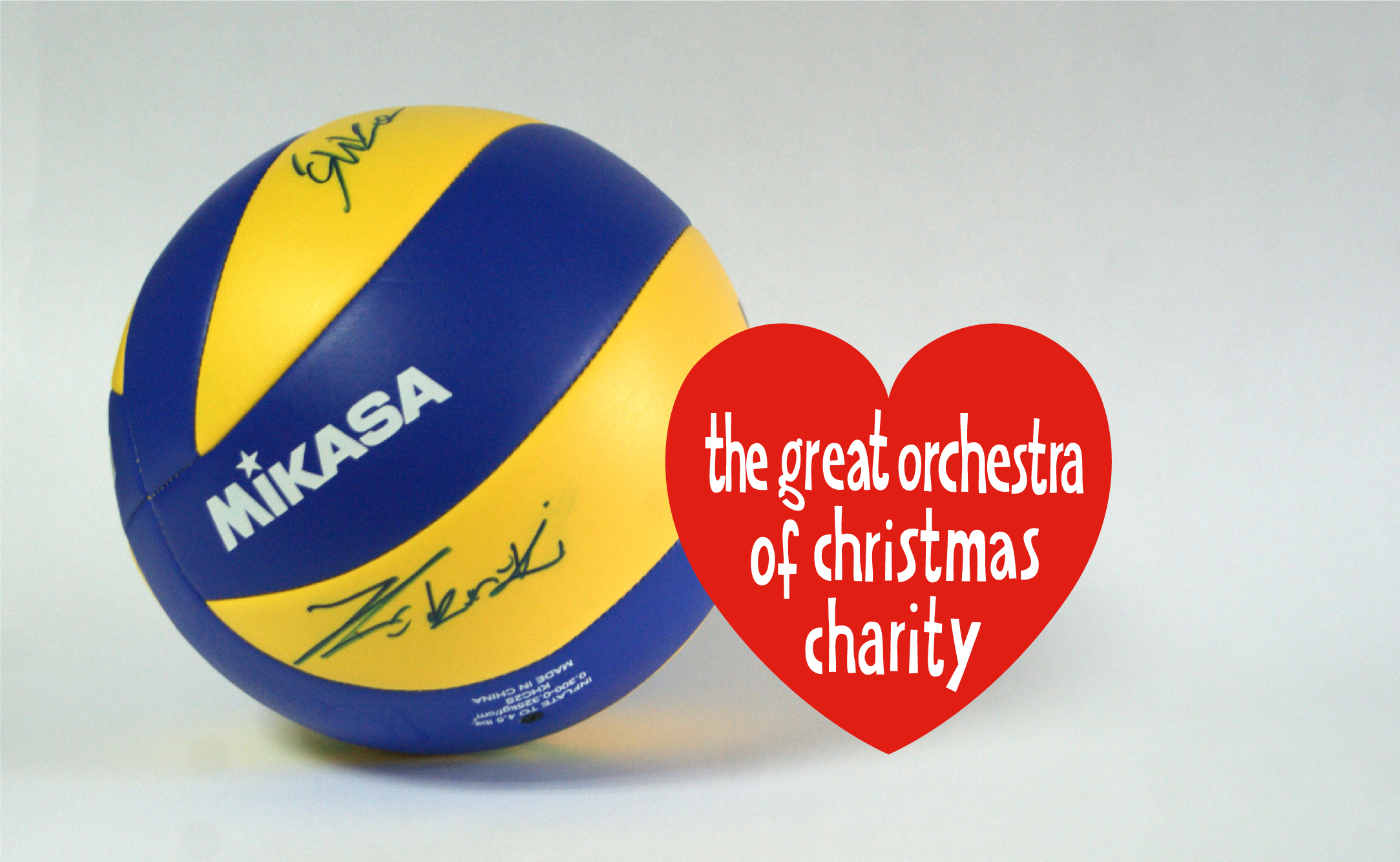 Spare parts for new types of pumps on offer! Win a prize
14/01/2019
---
We are extending the product range for new types of pumps. Click on the flyer below for details.
Every tenth order for pump spares featured in the flyer will be rewarded with MAEM promotional gadgets starting today.
The offer is valid until 28 February 2019. Good luck!
In Case You Missed It, read our newsletter!
7/01/2019
---
We are pleased to introduce our quarterly newsletter. Simply click on the link below to see it:
> The #1 issue of the MAEM newsletter
> The #0 issue of the MAEM newsletter
If you want to receive it directly into your inbox, subscribe to it now -> click here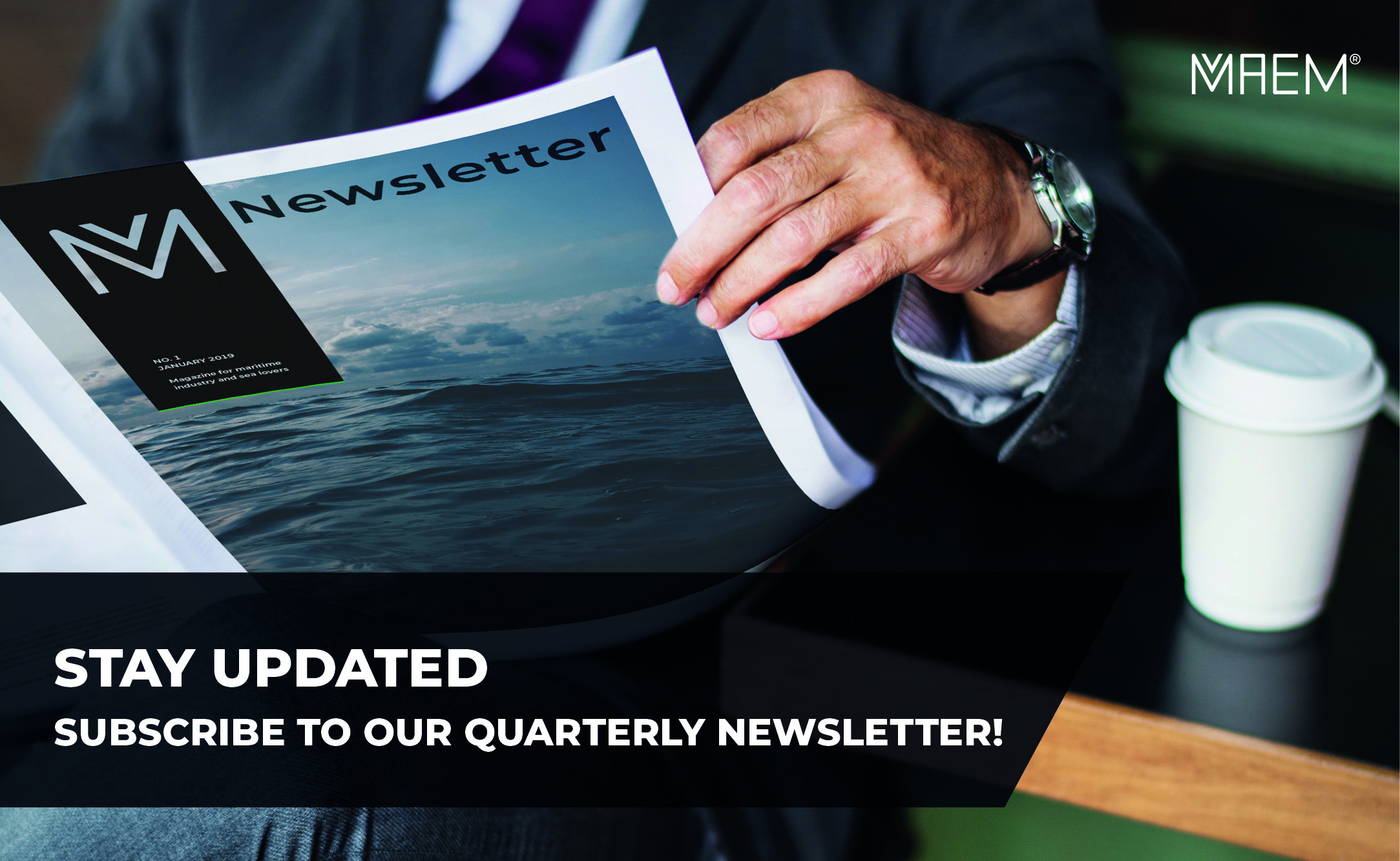 Season's Greetings from MAEM!
18/12/2018
---
It is time to get into the holiday spirit full of fun, surprises and magic moments. On this special occasion, we want to wish you Happy Holidays in languages spoken around the world! Just click below to listen to them.